Cross Island Line (CRL)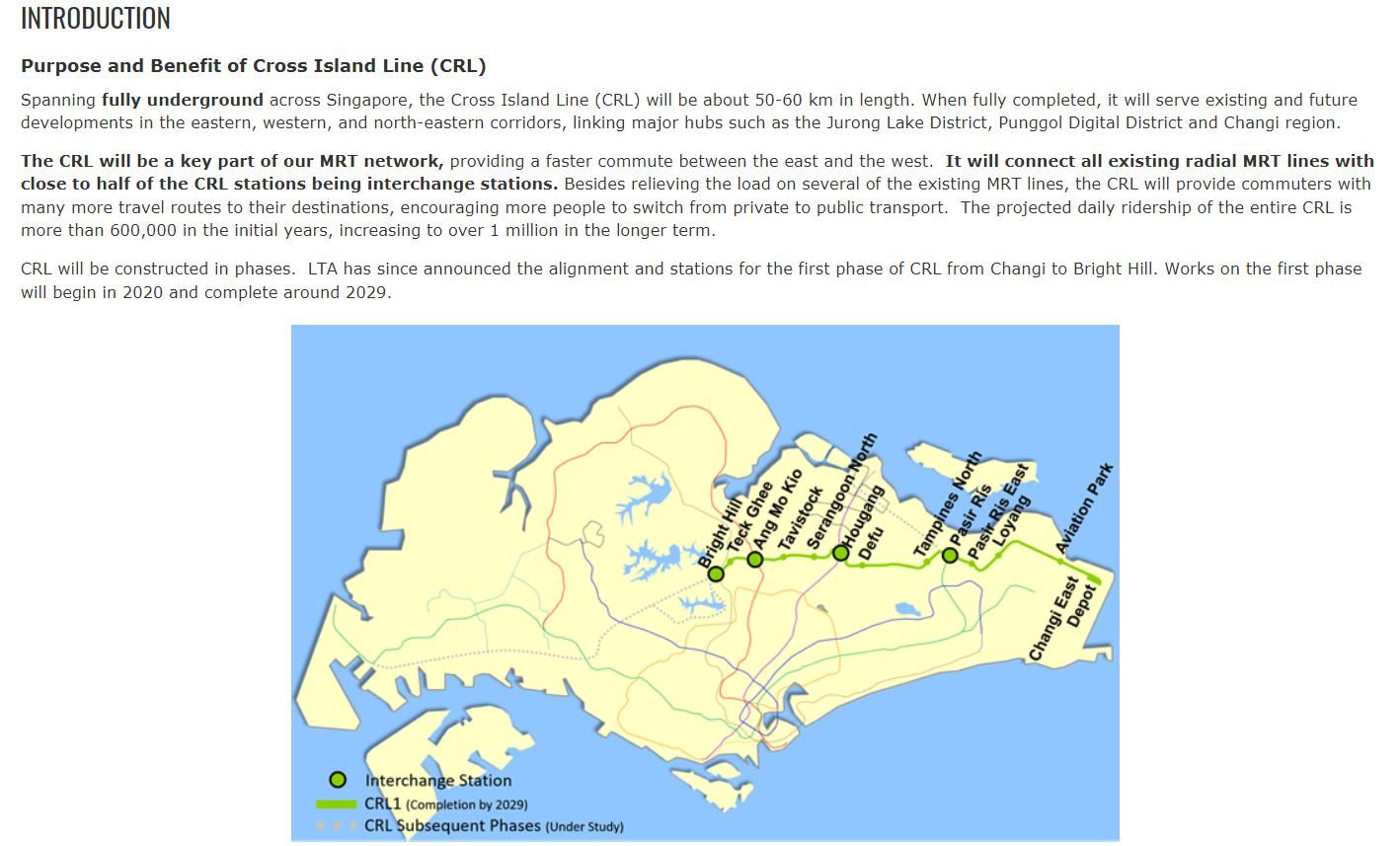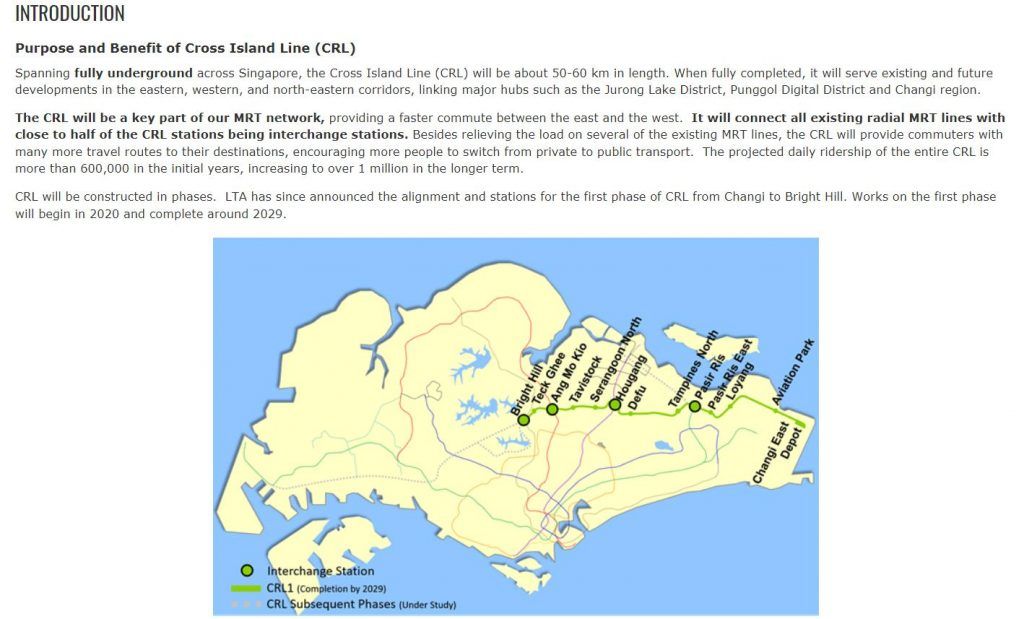 – Source LTA (Land Transport Authority) –
Cross Island Line is the 8th MRT Line introduced and the first phrase of the CRL is confirmed to have 12 new stations like the Loyang, Pasir Ris, Changi, Ang Mo Kio and Hougang. This line stretched 29 kilometres long.
The Cross Island Line is targeted to complete by 2029. Under the first Phrase, there will be 3 interchange. Pasir Ris is with East-West Line, Hougang is with North Easst Line and Ang Mo Kio is with North South Line.
Cross Island Line pressence is serving the employment workforce out of the CBD, with current areas with no MRT accessibility, like Serangoon North, Serangoon Gardens and the Changi Aviation Park.
District 17, Parc Komo has Loyang MRT within close proximity.