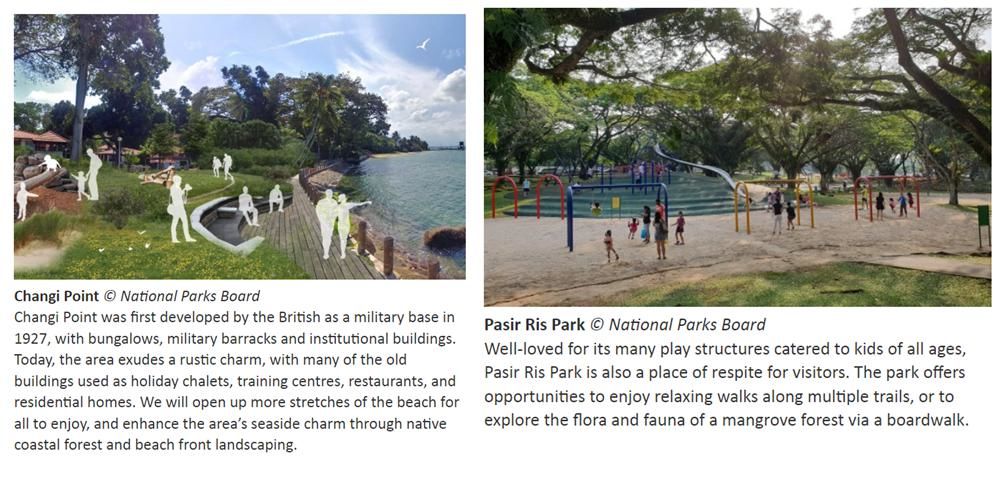 – Source URA –
In the Masterplan 2019, a new non-disruptive route of 50 kilometres of rustic landscape of green and leisure spaces for the public. This coastline of Northern Singapore will continue from Lim Chu Kang to the edge of Changi and it carried great symbolic significance to the heritage of Singapore.
This park was initially built as an army base in 1927 by the British with the use as educational building, army barracks and bungalows. It has transformed to be a holiday chalets, restaurants, training centres and also residential homes. More beaches will be opened up for the public to enjoy the seaside attractiveness.
Well liked place for all walks of life and age. This park provides a relaxing enjoyment walks along different trails for more exposure to fauna and flora mangrove forest on the boardwalk.
The location of Parc Komo neatly situated within this growth area.